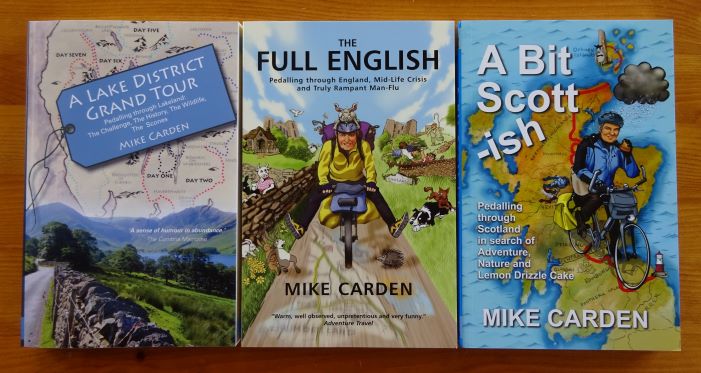 When I set off to cycle from one end of England to the other in 2006 with a notebook and a camera, I had a vague idea that I would write a book about my travels.
The book would be light-hearted. Humorous. After all, I was not a very good cyclist, so it wouldn't be about how good a cyclist I was.
I wasn't specially fit either.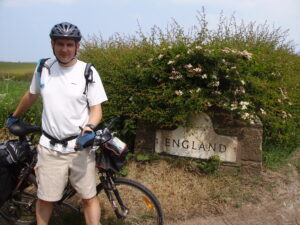 It's true that I had ridden the C2C coast to coast cycle route and the Reivers coast to coast cycle route. That was as far as I had gone.
I decided that didn't really matter, because the book would not be about the cycling, but about travelling through England at a bicycle's speed.
I would stop off to visit places associated with England's history along the way castles, abbeys, historic towns and villages. I would talk to people and be in no hurry.
At the time there were not so many books that did this sort of thing. So maybe readers might like my book.
That was the theory anyway.
In due course, the book was written and published and became The Full English.
With The Full English under my belt and with people reading it and seeming to enjoy it, and sales to justify a second book, I set off for the far north of Scotland. And then a bit: the Orkney Islands.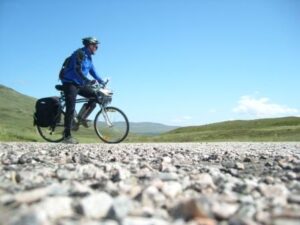 I cycled back south via John O'Groats, down past Inverness, through the Cairngorms, into Edinburgh, finishing where I had finished the England ride at Berwick-upon-Tweed.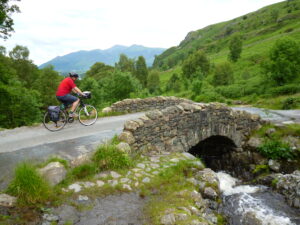 With a notebook and a camera.
The outcome in 2009 was A Bit Scott-ish.
And that was that, until I set off with my son Richard on a journey around the Lake District.
He was younger and fitter than me. But similarly enjoys a challenge. And a scone.
In 2013 the notebook and the camera brought me A Lake District Grand Tour.
---
A String of Pearls
To my surprise (a pleasant surprise), some time after A Lake District Grand Tour had been written I had an email from a publisher asking if they might use an extract from A Lake District Grand Tour. I said yes and then forgot about it.
Until a book arrived in the post: A String of Pearls, with extracts from authors who have written about the Lake District, and with great photography.
There I was, on a Contents page alongside Wordsworth, Dickens, Bill Bryson, Alfred Wainwright and other writing heroes.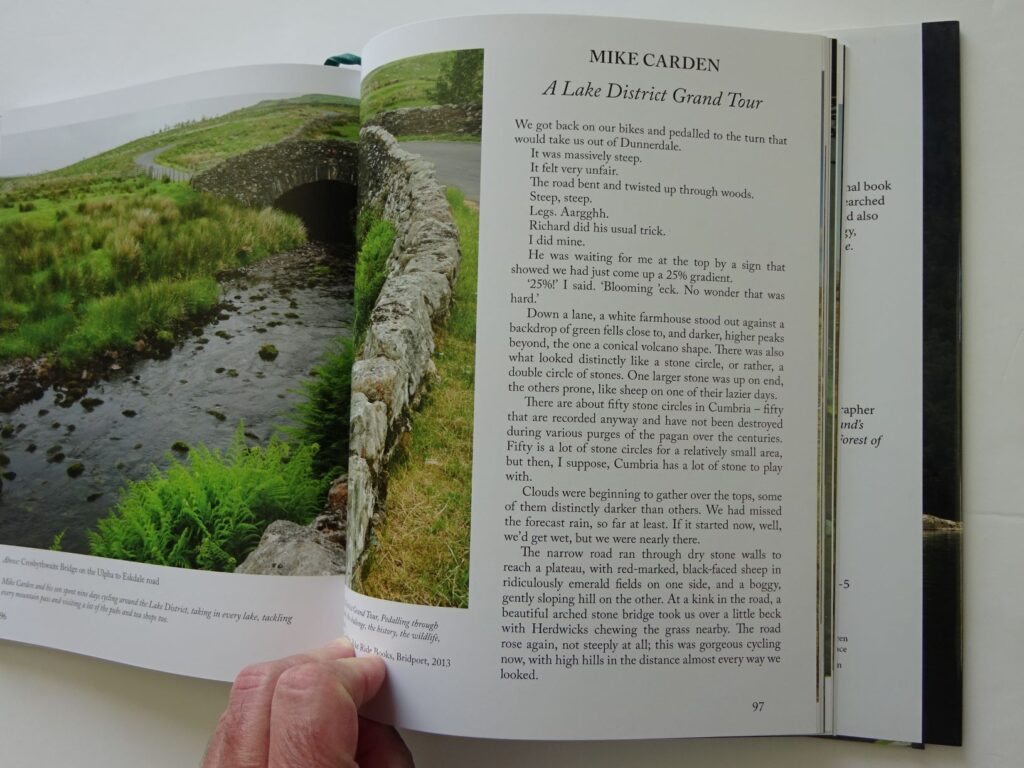 ---
Bike Ride Maps website
As well as writing about cycling, I also sell cycling maps (probably as a result of getting lost so often while out cycling).
You can find the cycle maps at my website Bike Ride Maps.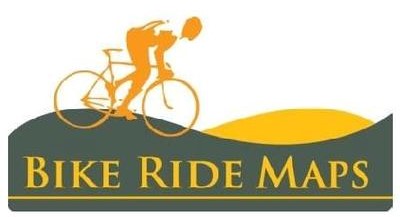 ---