Hi and thanks for visiting.
I write humorous books of my cycle travels as Mike Carden and historical novels as Michael Carden. I hope you enjoy all of them!
You can find out more on the About Me page.
---
Bike Ride Books
by Mike Carden
There are three books in this series of humorous cycling travelogues, with reviews such as "Warm, well observed, unpretentious and very funny."
You can read more on the whole Bike Ride Books story here, or click on the books below for more on each book. All are available on Amazon.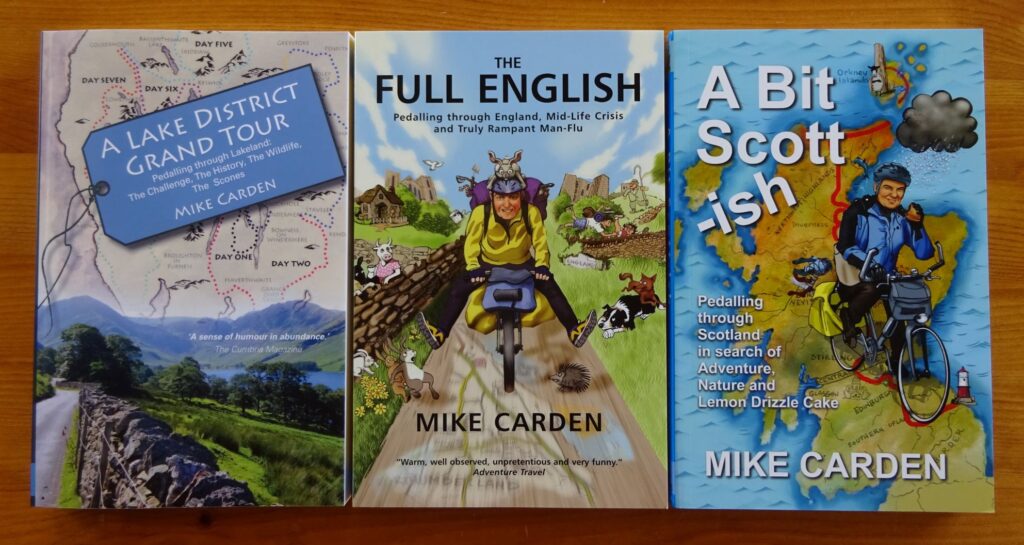 The Full English
Pedalling through England, Mid-Life Crisis and Truly Rampant Man-Flu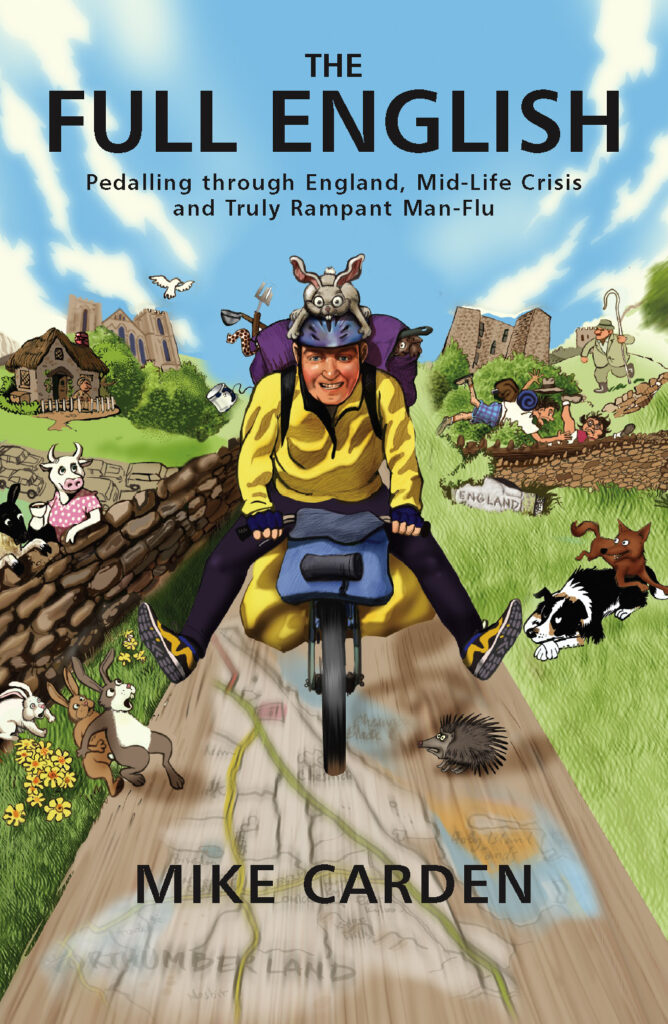 'The sort of book that can put a smile on your face even when it is cold, grey Winter outside.'
---
A Bit Scott-ish
Pedalling through Scotland in Search of Adventure, Nature and Lemon Drizzle Cake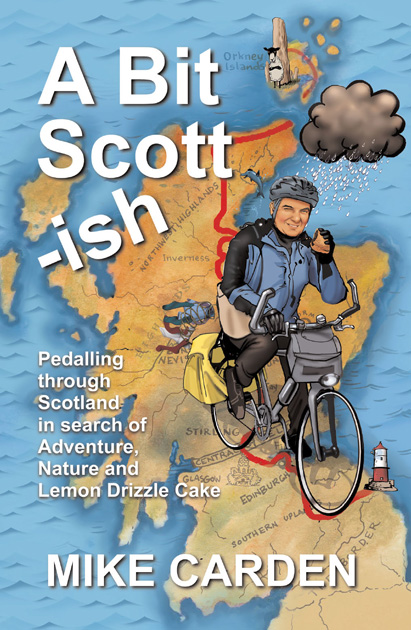 'Loaded with yet more laughs, yes, but also pathos and a certain infectious wonderment at the sheer diversity of humankind.'
---
A Lake District Grand Tour
Pedalling through Lakeland:
The Challenge, The History, The Wildlife, The Scones
'A sense of humour in abundance.'
Alfred of Wessex
by Michael Carden
Book One
Inheritance
"First class book regarding Alfred King of Wessex. Action packed. Brilliant storyline. "
"Gripping."
"If you're a fan of "The Last Kingdom" this is one for you."
Now available on Amazon as an e-book and paperback, the first book of the historical novel Alfred of Wessex. Click on the cover below for more information: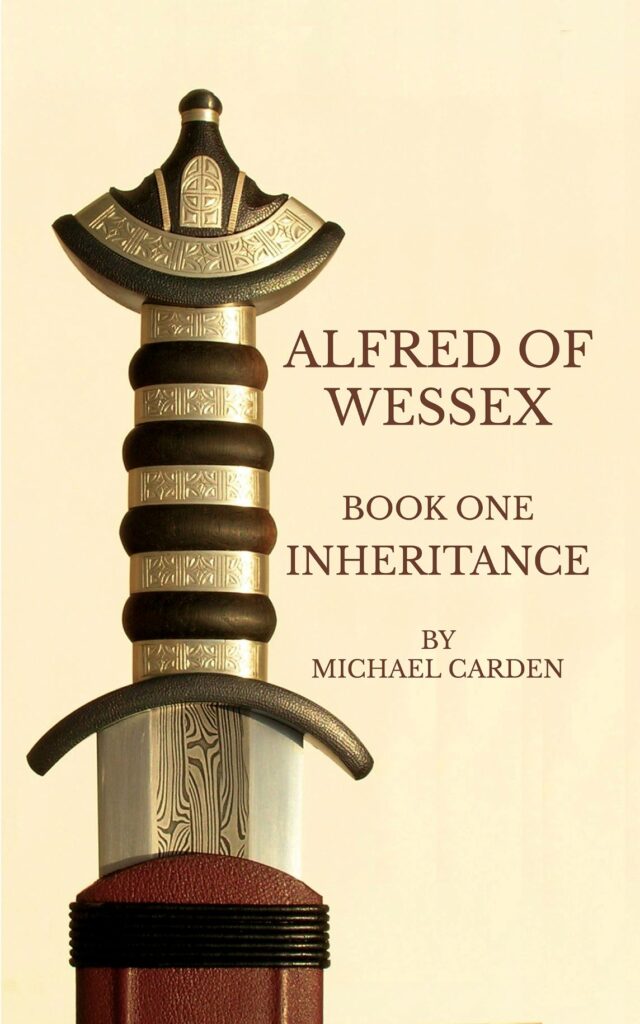 The Kingdom of Wessex is under threat of invasion from the Danes and is divided by rivalries. A young Alfred is thrust into the midst of war and intrigue.
This is the story of Alfred, youngest brother of the Kings of Wessex, who only centuries later would be known as 'Alfred the Great'.
Alfred of Wessex is based around real historical events during the defence of Anglo-Saxon Wessex, as viking raids turned into full-scale invasion by the pagan Danes.
In Inheritance, the first book in the series, the Anglo-Saxon Kingdoms of Wessex, Mercia, Northumbria and East Anglia face a gathering storm of Danes threatening destruction and occupation.
Amongst all this, the Kingdom of Wessex is split by rivalries. Who should be King and lead the defence of the Kingdom? How can Wessex avoid catastrophe: is this the end of Wessex itself?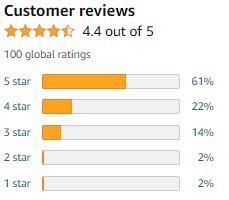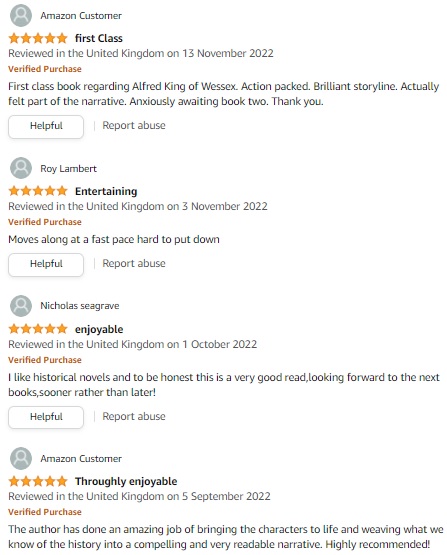 Read more:
The book: Alfred of Wessex – Inheritance
Review from The Historical Fiction Company

Resources for Anglo-Saxon England
Cover image – the Gilling sword
Buying Alfred of Wessex – Amazon link
To be contacted with news of 'Book Two: Vengeance', why not subscribe to my newsletter below, or follow on Facebook?
You can find all of these on Amazon as e-books and paperbacks: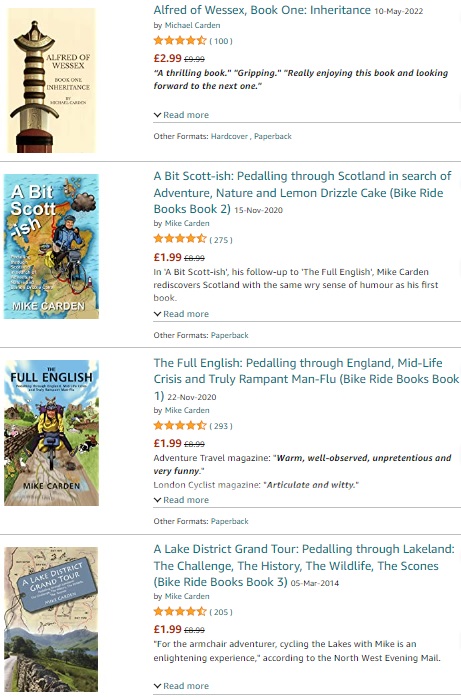 Mike Carden and Michael Carden – Author Page