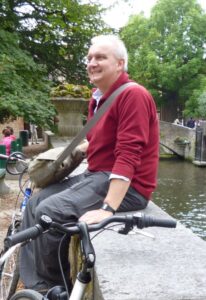 I first wrote a novel telling the story of Alfred the Great over twenty years ago.
I was quite pleased with it and I submitted it to agents and publishers, only to find that Bernard Cornwell was releasing his own version, 'The Last Kingdom'.
"Ah", I thought.
A letter of reply from an agent confirmed my feelings. "Your book may be very good or it may not be. Nobody will know because you have just been beaten to it by Bernard Cornwell."
Or words to that effect.
I put all my years of research and writing into a box and put the box in the attic.
So instead I planned a cycle ride the length of England taking in historical sites and towns along the way, such as Glastonbury, Ludlow and Hadrian's Wall. I would take a notebook and, if it became a book, all well and good.
As I wrote, it turned out to be quite funny, mostly because I am really not a very good cyclist.
With two publishers willing to take it on, but each with slight drawbacks, I thought, "I can do it myself." This was 2008, before Kindle and e-books.
I came up with a suitable title, 'The Full English' and a subtitle, 'Pedalling through England, Mid-Life Crisis and Truly Rampant Man-Flu'.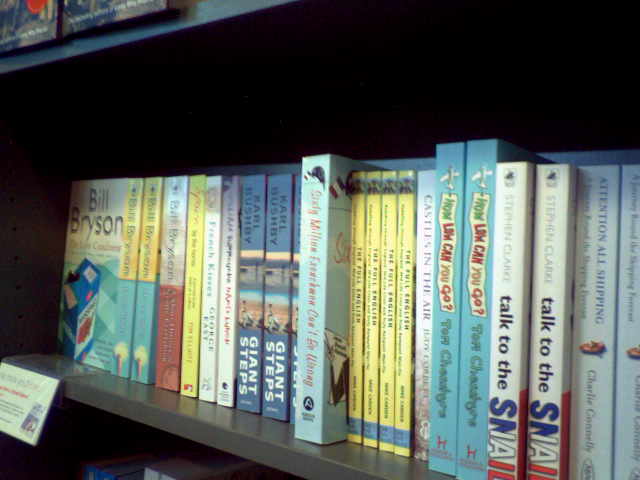 I found a distributor, engaged a cartoonist and a graphic designer and paid a reputable printer to produce 1,500 books for me. I did keep my fingers crossed behind my back as well.
The books sold, which was a relief, and I remember the joy of finding it in Waterstones next to books by Bill Bryson and Lance Armstrong and then reading reviews in newspapers and magazines.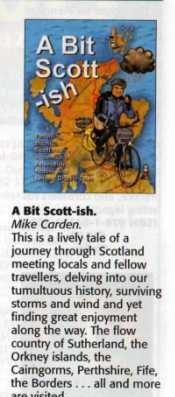 Two more cycling books followed, 'A Bit Scott-ish' and 'A Lake District Grand Tour', all of which I reprinted as they sold out.
Then along came Lockdown and Bernard Cornwell reaching the end of his mega-trilogy.
I retrieved my Alfred research and book from the attic, and completely re-wrote it. It also had a new title, 'Alfred of Wessex. Book One: Inheritance'.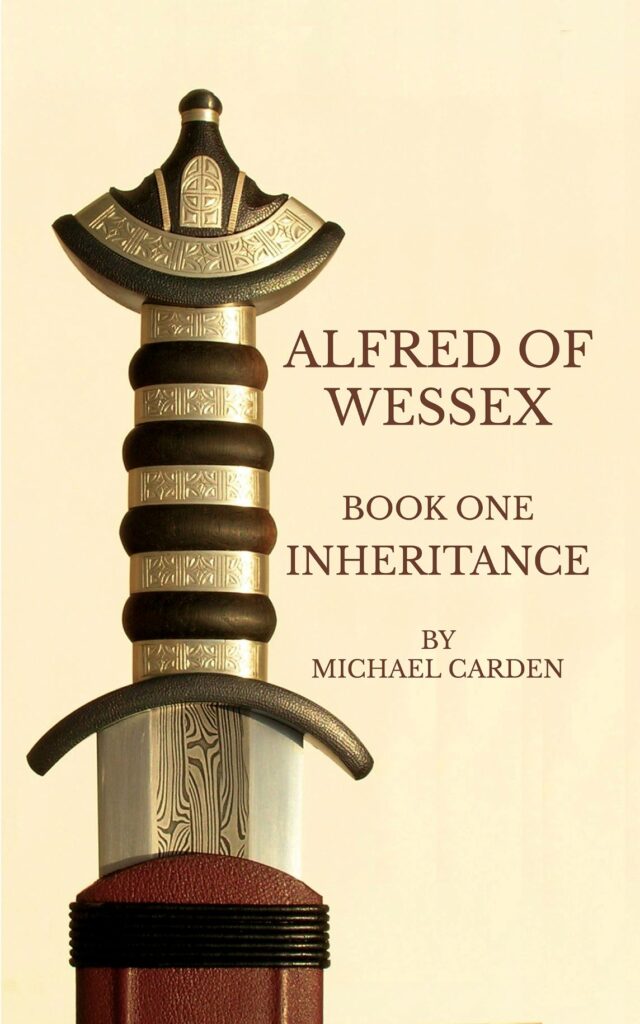 Launching it as an e-book and a paperback online, I am very relieved that readers like it. "Gripping." "Thrilling." "Brilliant storyline." Phew.
The second book in the series is in progress: 'Alfred of Wessex. Book Two: Vengeance'.
---
Why not subscribe to my mailing list to learn what's happening? The form is below.
You can also find out more through my Facebook page. And of course you can follow my author page on Amazon.
You can even contact me on my email address mike @ mikecarden.co.uk (leaving out the spaces!)
All the best
Mike Carden