'Yours is a Dangerous Inheritance' is the first book of the historical novel 'Alfred of Wessex'.
Set in 9th Century Anglo-Saxon Wessex, Alfred's story begins with his first encounters with the Viking raiders, and his growing understanding of the dangers and intrigues within Wessex itself.
As the youngest of royal brothers Alfred, at the age of 16, is thrust into a time of invasions by the Danes and of intrigue amongst some of the greatest Ealdormen of Wessex's Council, jockeying for power for themselves.
It is a story of loyalty and treachery, friendship and enmity, trust and jealousy against a background of the threat of the annihilation of Christian Anglo-Saxon Wessex by the pagan Danes.
Through war, marriage and politics, Alfred grows and changes, with close and loyal friends and with enemies both from over the seas and from within Wessex.
This book climaxes into a series of battles with the Danes that threaten to extinguish Wessex for good.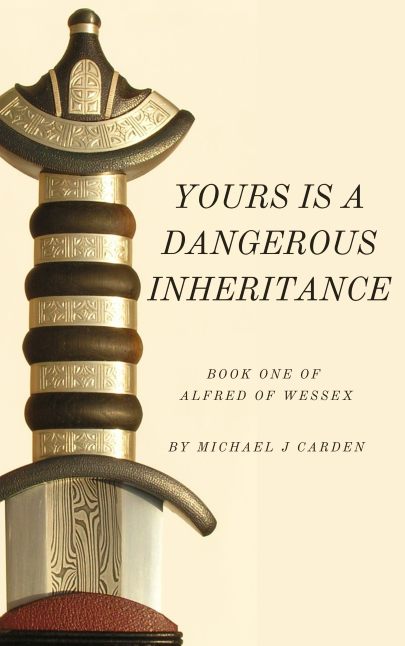 'Yours is a Dangerous Inheritance' is the first of three novels, beginning when Alfred is age 16 in 865 AD, and pausing in 874 AD.
His Kingdom was not England, because England did not exist at that time. The Kingdom was Wessex: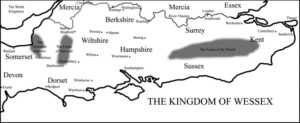 Read more about Alfred of Wessex here:
The cover picture of 'Yours is a Dangerous Inheritance'
---